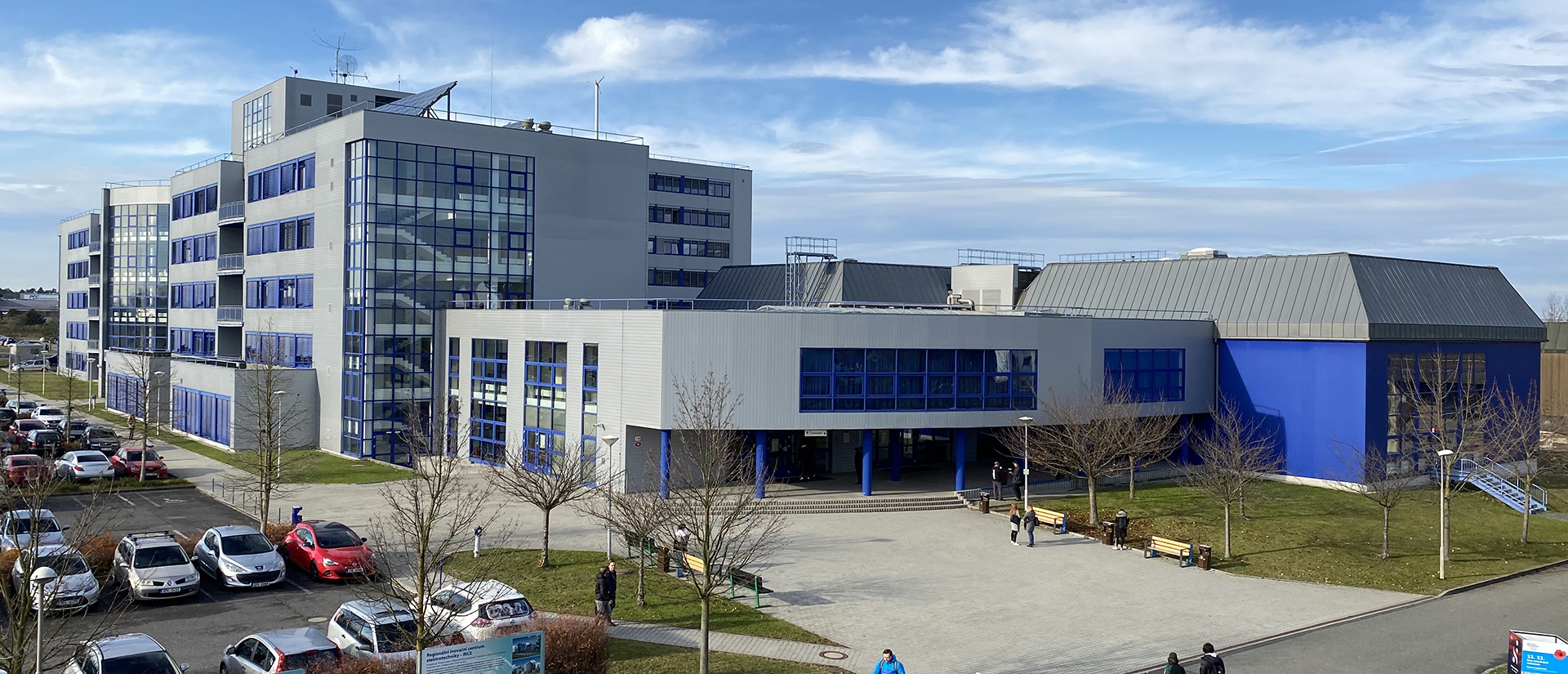 FREE TOUR OF THE FACULTY
When: 9:00 a.m. - 5:00 p.m.
Do you want to explore the Faculty, choose where to stop, what you want to see, and what interests you? The FEE building is available for you for free movement throughout the day. When you arrive, you will be given a map with a description of the locations, and you can choose where to look. And everywhere you go, you'll find someone to give you advice or directions.
What can you look forward to? For example, wireless energy transmission, micro and nanorobotics, a communication station for controlling nanosatellites, smart textiles and their use, a parachute flight simulator with virtual reality, an electric go-kart, renewable energy sources, high-voltage discharges, special acoustic laboratories, electrostatic separation of plastics, and much more.
LABORATORIES YOU CAN VISIT
1st floor (9:00 - 17:00)
EU105: Particle detectors, signal processing
EK101: Electric motors
EL101 and foyer: electromobility
2nd floor (9:00 – 11:00, 12:30 – 15:00)
EL211: Electric heat
3rd floor (9:00 - 17:00)
EU303: 3D modelling laboratory
4th floor (9:00 – 11:00, 12:30 – 15:00)
EL422: Alternative energy sources, fuel cells
EL409: Smart textiles
EL403: High voltage and dielectric system
5th floor (9:00 - 17:00)
EU509: Virtual paragliding, robotic band, visual programming
Foyer: Communication systems, GPS, multimedia
PRESENTATION OF DEPARTMENTS
Where: FEE lobby
When: 9:00 a.m. - 5:00 p.m.
Not sure what you want to see and visit? Never mind! There will be presentations of all Faculty departments in the Faculty lobby, and our representatives will be happy to answer all your questions.
Colleagues from the Study Office are also waiting for you, feel free to ask them everything about your studies, admission conditions, study course, everything you are interested in!
INTRODUCTION OF STUDY PROGRAMMES
Where: auditorium EP 110
When: 9:00 a.m.–5:00 p.m., 9:30 a.m. and 2:00 p.m.
9:00 a.m. - 5:00 p.m. - video presentation of study programmes
Do you want to learn more about study programmes and studying at FEE? A video presentation is available at any time of the day in the EP 110 auditorium.
9:30 a.m. and 2:00 p.m. - presentation of the study and discussion with students
Do you want to ask a representative of the FEE management directly or have a chat with our students? At 9:30 a.m. and 2:00 p.m., Vice-Dean Jiří Tupa will introduce the Faculty and you will have a chance to ask about the study and life at FEE our students directly.
MAKERSPACE - STUDENT LABORATORIES
When: 9:00 a.m. – 5:00 p.m.
Do you like to develop, research, build or test your own stuff? Come check out our Makerspace labs, which are set up for students to work on their own projects. Here you will find a range of equipment - 3D printers, laser plotter, CNC milling machine, oscilloscopes, generators, power supplies and much more.
If you like, you can build your own device from an electronic kit or create a souvenir on a laser plotter and take your product home.
1st floor EU103: Mechanical Laboratory - Demonstration of laser burning and 3D printing
3rd floor EU304: Electronics Laboratory - Printed circuit boards, soldering
GUIDED TOURS
Unfortunately, not all places of the Faculty are easy to get to, so we have prepared three guided tours for you. At the appointed time, your guide will pick you up in the FEE lobby and lead you to your destination.
Research and Innovation Centre for Electrical Engineering (RICE)
When: 10:00 a.m., 1:00 p.m. and 3:00 p.m.
Hall laboratory

Laboratory of intelligent industrial systems

Laboratory of microelectronics

Laboratory of deposition and layer processing

Climate testing laboratory
Acoustic laboratories, EMC and High voltage laboratory
When: 9:30 a.m., 11:00 a.m., 1:00 p.m. and 3:00 p.m.
Acoustic laboratories - reverberation chamber

Electromagnetic compatibility (EMC) laboratory

High voltage laboratory
Renewable energy sources, satellite communications
When: 10:00 a.m., 12:00 a.m., 2:00 p.m. and 4:00 p.m.
Renewable energy solar park

Satellite communication ground station
ONLINE PRESENTATIONS
Are you interested in studying at FEE but cannot visit us in person for any reason? We have thought of that too and prepared an alternative for you - an online presentation of the Faculty of Electrical Engineering:
Take a look at our study programmes, laboratories, etc. anytime you want:
Den otevřených dveří 2022
×