IDENTITY, MISSION AND KEY VALUES
FACULTY IDENTITY
The Faculty of Electrical Engineering (FEE) of UWB is a renowned research faculty providing comprehensive education in doctoral, postgraduate, and bachelor study programmes. Its graduates have an excellent starting position on the labour market and are long sought after by employers or are successful entrepreneurs. FEE UWB carries out basic and extensive applied research that has significant and demonstrable impacts on practice and contributes to the development of our society in a national and international context.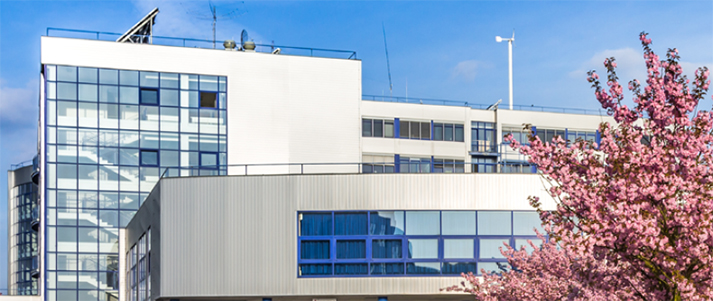 FACULTY MISSION
To support open and equal access to education and free research.
To implement curricula, including lifelong learning, to respond to the changing demands of society, and incorporate the latest global knowledge using innovative teaching methods.
To prepare graduates to become successful entrepreneurs or to find successful employment in the labour market and society.
To contribute to the creation, dissemination, and adoption of new knowledge in which the Faculty has key competencies, to promote scientific and technical innovation leading to applications in everyday life.
To contribute to closer integration of FEE and the entire UWB with the regional, national, European, and world community.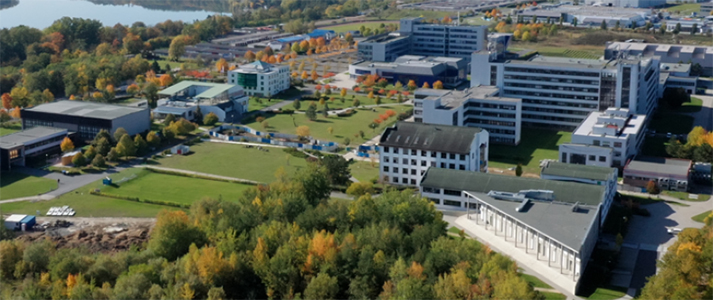 KEY VALUES
The Faculty holds the following key values:
Freedom, democracy, and ethics.
Courage and responsibility.
Openness.
Individual and equal access, fairness.
Professionalism and expertise.
The Faculty of Electrical Engineering (FEE) of the University of West Bohemia is one of the oldest faculties of electrical engineering in the Czech Republic. Its focus includes not only the field of electrical engineering but also significant interdisciplinary overlaps, especially in transport, power engineering, information and communication technologies, materials engineering, robotics, manufacturing and industrial technologies, physics, and space technologies. Historical successes and extensive cooperation between the Faculty and industry, and the public sector demonstrate why FEE is referred to as a research faculty.
We understand high-quality, internationally respected research as a prerequisite necessary for ensuring a high level of the Faculty's educational activities. It is essential for FEE not only to provide quality education in bachelor and master studies but also to offer prestigious doctoral studies that have a close link to the key research programmes of the Faculty. The Faculty offers its students the opportunity to obtain a comprehensive education, i.e., to become an expert not only in the above-mentioned main areas of the Faculty's activities but also to acquire the necessary legal, economic and managerial knowledge needed for business or to develop their interests in sports, art or social sciences.
Among the significant achievements of the FEE in the period between 2016-2020, we can highlight in particular:
Excellent evaluation of research by the International Evaluation Panel according to the research organizations evaluation methodology 2017+. In module 3, FEE was evaluated with the highest number of points within all faculties of the UWB and received the highest rating of 5 - excellent.
Obtaining institutional accreditation for the field of education Electrical Engineering for all three levels of
study (B.Sc., M.Sc., Ph.D.). Together with the Faculty of Applied Sciences, the Faculty also participated in obtaining institutional accreditation in the field of Computer Science education.
FEE has received accreditations for all its bachelor and master programmes for ten years without limitation. It is possible to study at the Faculty at all levels of study (B.Sc., M.Sc., Ph.D.) in both full-time and combined form, and in both Czech and English.
Stabilization of interest in studies - in the past 5 years, an average of 442 students have enrolled at FEE (of which: 297 in bachelor studies, 121 in master studies, 24 in doctoral studies).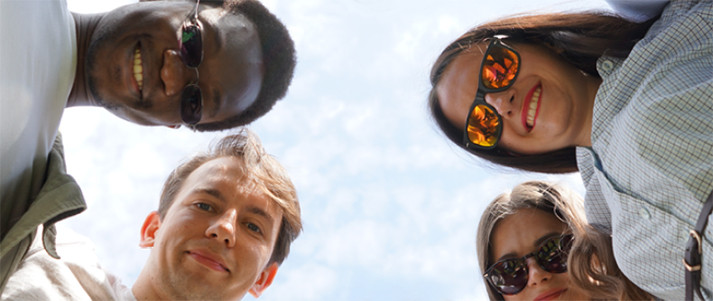 FEE's turnover has increased (from CZK 285 million in 2015) over the last five years to CZK 300 million (in 2020).
FEE succeeds in obtaining significant long-term non-public funding not only for research but also for education. In this context, we can mention, for example, the agreed contract with global industrial partners Eaton, ZF, or national partners ČEZ, ČEPS. The amount of non-public funds received demonstrates the long-term trust of partners from the application sector and the close association of FEE with these partners. FEE has been closely linked with industry and its major industrial partners throughout its existence.
Between 2016-2020, FEE obtained 59 new grant projects and, in total, dealt with 219 special-purpose support projects with total funding of over 721 million CZK.
The FEE team manages to regularly publish in prestigious TOP10 journals in our fields and obtain new patents. In recent years, the Faculty has been steadily generating around 25 % of UWB's publication output.
FEE has strengthened its international cooperation in research and education. The development of cooperation with foreign institutions has resulted in the conclusion of new agreements and memoranda of understanding with partners on all continents.
Meeting the conditions and indicators of the sustainability of the Operational Programme Research and Development for Innovations project and meeting the indicators of the follow-up project supporting the sustainability of RICE funded by the Ministry of Education, Youth and Sports from the National Sustainability Program.
Obtaining the international HR Excellence in Research Award.
Conclusion of partnership agreements with secondary schools and cooperation with the Department of Education and Youth of the Pilsen Region.
Increasing activities within the cooperation with grammar schools of the Pilsen region by implementing projects - FELScience Academy, seminars for teachers of physics and electrical engineering and by extending the children's summer university in the form of JuniorFEL summer school to other cities.
PRIORITY STRATEGIC OBJECTIVES
COMPREHENSIVE EDUCATION WITH A HIGH DEGREE OF INDIVIDUALIZATION
Our main strategic objective in the field of education is to provide comprehensive education with a high degree of individualization, which for us means:
To provide in-depth technical knowledge and skills to our graduates while equipping them with the necessary competencies for business, employment, including top management positions, or academic and scientific careers.
To offer a high degree of individualization of educational attainment - enabling students to profile their expertise and focus of study flexibly.
Enable students to develop their interests (technical and non-technical) during their studies.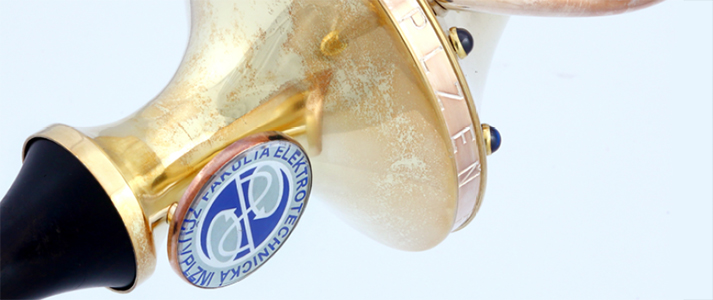 Another of our priorities is to enhance the professional education of interested individuals at all stages of their careers and to provide knowledge and information to the public through lifelong learning activities.
The realization of these objectives requires the implementation of the following key activities:
Fully introduce new study programmes in undergraduate studies (B.Sc., M.Sc.), which were successfully accredited in the previous period.
Re-accredit the doctoral program in Electrical Engineering and Information Technology.
Maintain the institutional accreditation of the educational areas of Electrical Engineering and Computer Science, possibly extending it to other educational areas.
Ensure the effective use of flexible forms of education with extensive application of digital and virtual technologies and adapt where necessary.
Closely link creative and educational activities. Education related to research projects and practice, especially in the follow-up master's and doctoral programmes.
Prepare educational courses and activities for the public.
Develop cooperation with secondary schools and support talented candidates during their secondary studies.
EXCELLENCE AND NEW THEMES IN RESEARCH, DEVELOPMENT AND INNOVATION
Our strategic objective is to develop excellence in creative activity and to promote new themes for research, development, and innovation, which for us means:
Strengthen the position of a leading research faculty that achieves excellent and internationally competitive results, especially in the fields of power electronics, electric drives, and machines, electrical power engineering, materials, and technologies for electrical engineering.
To develop our competences and new interdisciplinary topics in transport, power engineering, manufacturing and industrial technologies, smart textiles, nanotechnology, sensors, electronics, information, communication and security technologies, computational engineering, robotics, artificial intelligence, chemistry, physics, space technology, and precision agriculture.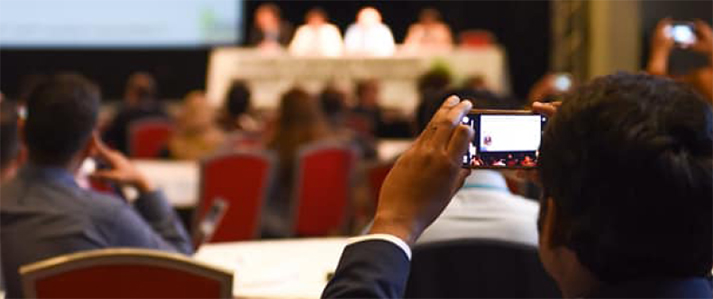 The implementation of this objective then implies the implementation of the following key activities:
Strategically and systematically support key teams (financial and infrastructural support).
Build a system to support and develop new research topics.
Re-accreditation of habilitation and appointment procedures.
Seek to obtain long-term and medium-term large-scale projects from foreign funding sources, operational programmes, or national strategic projects.
Publish the results of creative activities in prestigious monographs and journals and consistently ensure intellectual property protection.
Increase the turnover from the transfer and commercialization of the results of creative activities. Build systems and processes for the creation and support of start-ups and spin-off companies.
Apply the results of creative activity, especially in cooperation with strategic application partners, including the public sector, and promote the extensive bidirectional transfer of knowledge and whole technologies.
Develop and deepen interdisciplinary cooperation with entities from the research and application sphere and the public sector.
Promote the creative and innovative potential of SMEs.
Develop a system for the effective promotion and popularization of the results of creative activities towards the public.
OPENNESS AND STRENGTHENING OF THE INTERNATIONAL POSITION OF THE FACULTY
Our primary strategic objective is to support openness and strengthen the international position of the Faculty, which for us means:
Support freedom of research and encourage new ideas and directions for research.
Strengthen our research teams with foreign experts.
Share our educational and research infrastructure.
Strengthen our competencies in study programmes in English and entry into new foreign markets.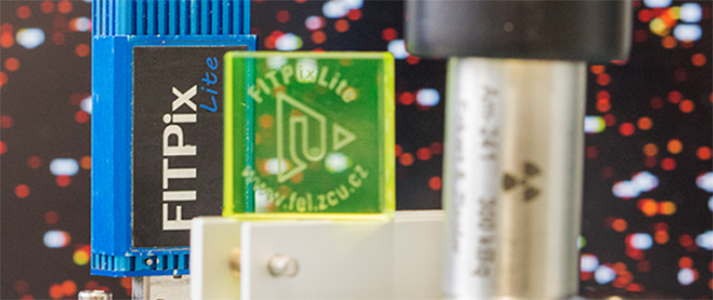 The fulfilment of this objective requires the implementation of the following key activities:
Build a system to support and develop new research topics.
Actively establish and develop contacts within the professional community - joint research projects, publications, joint study programmes, sharing our infrastructure.
Increase the number of double-degree study programmes, especially for follow-up master's and doctoral studies.
Continuously improve the language skills of the team.
Prepare a distance learning program for students for both B.Sc. and M.Sc. degrees, which will allow applicants to study regardless of the epidemic situation or visa complications.
Ensure the promotion of the Faculty, sharing our ideas and knowledge in society.
Gain feedback from industry partners, the research community, and the public.
CARE FOR HUMAN RESOURCES AND CONTINUOUS MODERNIZATION OF INFRASTRUCTURE
Our long-term goal is to care for the Faculty's human resources and continuously upgrade the infrastructure to make it attractive for our employees, students, and partners. It means:
Maintain the prestigious HR Excellence in Research Award.
Implement the adopted HR policy.
Communicate effectively within the Faculty, with partners, and with the public.
Streamline processes to reduce the administrative burden.
Modernize and develop laboratory and instrumentation facilities for teaching and creative activities, including space provision.
Support the activities of staff and students.
Secure financial resources based on long-term contracts with public and non-public organizations.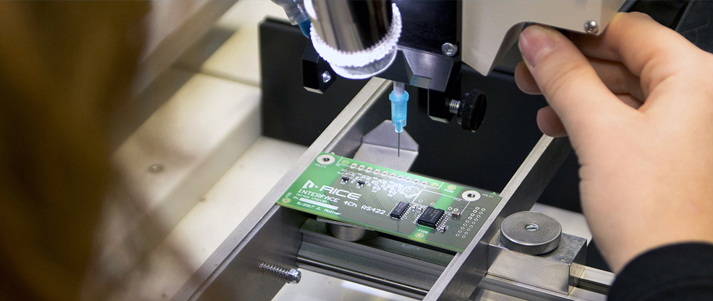 Specifically, we anticipate the implementation of the following key activities:
Systematically plan and support employee career development that is linked to performance-based remuneration.
Develop a motivational system to support creative and educational activities.
To digitize processes as far as possible to reduce the administrative burden on staff and students of the Faculty.
Create a study on modifying the FEE infrastructure to systematically improve the quality of the learning and working environment.
Establish a communication system with staff and students to obtain effective feedback for the Faculty management and involve the entire academic community in activities supporting the Faculty development.
HORIZONTAL THEMES
The horizontal themes represent the activities and measures that will be implemented across all the priority objectives listed above. Within these themes, we want to promote the following:
Promoting the sustainable development of society.
Openness, fairness and equal access.
Quality assurance.
PROMOTING THE SUSTAINABLE DEVELOPMENT OF SOCIETY
In all our activities, we strive to consider the socio-economic and environmental impacts on society and the region. We intensively assist the region and society in solving problems and crisis events.
OPENNESS, FAIRNESS AND EQUAL ACCESS
These activities will focus on the practical implementation of EDI (Equity, Diversity and Inclusion) policies in our context. Furthermore, these are activities that promote open and equal access to education, creative activities, outcomes, and infrastructure under pre-known conditions.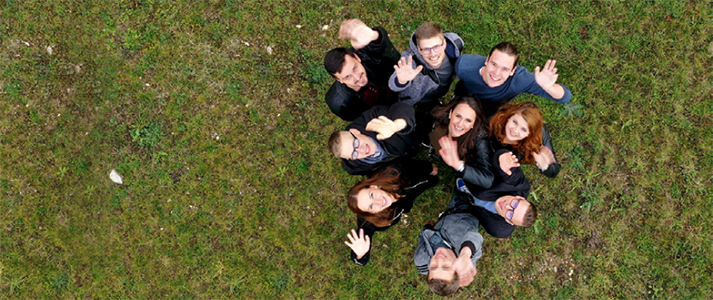 QUALITY ASSURANCE
The activities under this theme will particularly focus on systemic quality assurance of all Faculty activities and the possibilities of independent assessment of quality, taking into account the process approach and risks. Our aim is to continuously improve the quality management system based on feedback from stakeholders and the implementation of appropriate measures.
KEY COMPETENCES AND MAIN TARGET APPLICATIONS OF RESEARCH
The Faculty of Electrical Engineering carries out its strategic research and development activities through the Research and Innovation Centre for Electrical Engineering (RICE), where it concentrates its research and development capabilities. The core competencies of R&D and the main target applications of the results are shown in the following figure: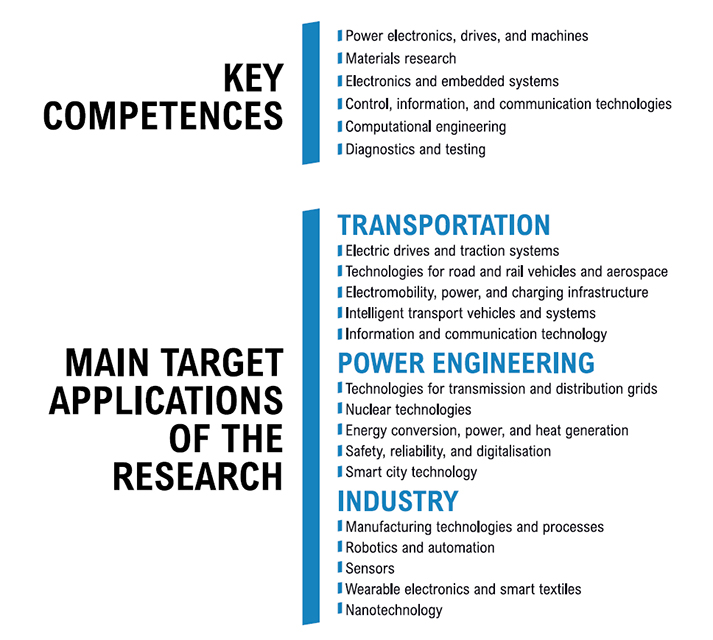 LINK TO STRATEGIC INTENT OF UWB 2021–2025
The individual strategic objectives and their indicators are in line with the Strategic Intent of the University of West Bohemia for the years 2021–2025. The consistency of the objectives is shown in the following table:
PROVIDING COMPREHENSIVE EDUCATION WITH A HIGH DEGREE OF INDIVIDUALIZATION
EDU-1] We are a university, which supports and develops conditions for the implementation of study programmes with an emphasis on interdisciplinarity and the development of competencies relevant to the 21st century.
[EDU-2] We are a university which develops modern teaching methods, methods of flexible forms of education, and develops the possibility of lifelong learning.
[EDU-3] We are a university which within its educational activities actively utilizes the synergy between study programmes, research and creative activity, taking into account society's needs.
[EDU-5] We are a university which strengthens the students' sense of belonging to the institution and its life and supports activities allowing students to contribute to the quality of instruction.
[EDU-6] We are a university which cares about the harmony between study programmes and industry requirements as well as social development trends.
DEVELOPING EXCELLENCE AND NEW THEMES IN RESEARCH, DEVELOPMENT AND INNOVATION
[TC-1] We are a university at which a significant part of creative activity is based on the high quality of its staff and infrastructure. Creative activity is conducted in cooperation with domestic as well as international partners. The completion of research and development tasks involves cooperation between domestic and international students of doctoral study programmes who are motivated to join research teams.
[TC-2] We are a university whose research centres achieve excellent results that form a foundation for supporting their sustainability. Excellence in strategic research areas at UWB is guaranteed by (inter) disciplinary research teams led by respected scientists.
[TC-3] We are a university whose creative activity results in a number of cases rank among the best in an international comparison and find a wdi e range of applications in the application sphere and the pubilc sector.
[TC-4] We are a university conducting creative activity which supports innovation start-up potential as the foundation of the business development and competitiveness of the entire region.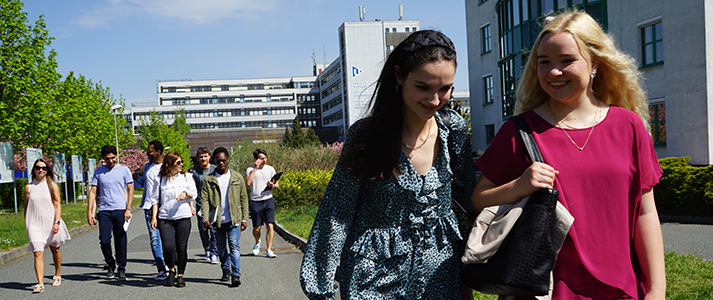 PROMOTING OPENNESS AND STRENGTHENING THE INTERNATIONAL POSITION OF THE FACULTY
[EDU-4] We are a university which strives to increase its attractiveness and openness and strengthen the international dimension of education.
[3R-1] We are a university which significantly contributes to societal development and focuses on various forms of innovation with regard to burning questions, particularly those of the future world.
[3R-2] We are a university which develops and improves mutual relationships, dialogue, cooperation and connection with our partners at the national and international level.
[3R-3] We are a university which in the place where it operates represents a unique means of accelerating economic growth, significantly affects artistic, cultural and social life, and represents a guarantor of open discussion of major social issues.
CARE FOR HUMAN RESOURCES OF THE FACULTY AND CONTINUOUS MODERNIZATION OF THE INFRASTRUCTURE
[INF-1] We are a university with quality infrastructure and support processes that create an environment conducive to the development of education and creative activity.
[INF-2] We are a university with a safe and accessible ICT infrastructure with a sufficient capacity in line with the needs of all university parts.
[INF-3] We are a university with financial stability based on multisource funding, process optimization and efficient management.
LINK TO STRATEGIC DOCUMENTS OF THE CZECH REPUBLIC
The Strategic Plan of the Faculty of Electrical Engineering is fully in line with the approved strategies of the Czech Republic and the Pilsen Region. The following documents are crucial for the further development of the Faculty:
National Research, Development and Innovation Policy 2021+.
Innovation Strategy of the Czech Republic 2019-2030.
National RIS3 Strategy.
National Oriented Research Programme 2021+.
Economic Strategy 2020-2030.
Education Policy Strategy until 2030.
The strategic plan of the Ministry of Education for higher education for the period from 2021.
Regional Innovation Strategy of the Pilsen Region.
Long-term Plan for Education and Development of the Education System of the Pilsen Region 2020 – 2024.
We consider it essential to link all FEE activities with the National Innovation Strategy RIS3. The following table lists the relevant application sectors for the Faculty's educational and creative activities in relation to the above-mentioned document.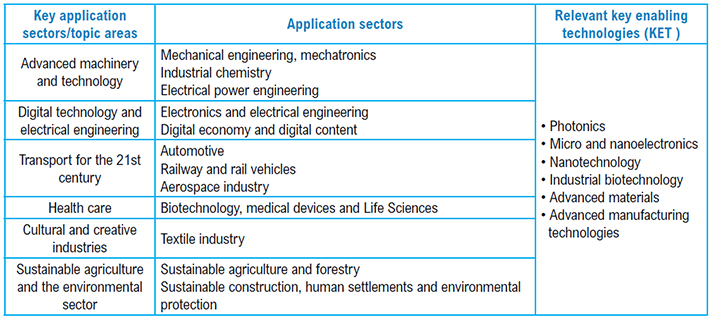 In relation to the Regional Innovation Strategy of the Pilsen Region, educational and creative activities are in line with the following sectoral priorities (domains) of the Pilsen Region:
New materials.
Intelligent manufacturing systems.
Smart mobility.
Biomedicine and technology in healthcare.
To evaluate the fulfillment of the strategic objectives, indicators are proposed, which are divided into key indicators, indicators related to the Strategic Intent of UWB, and internal indicators.
KEY INDICATORS OF FEE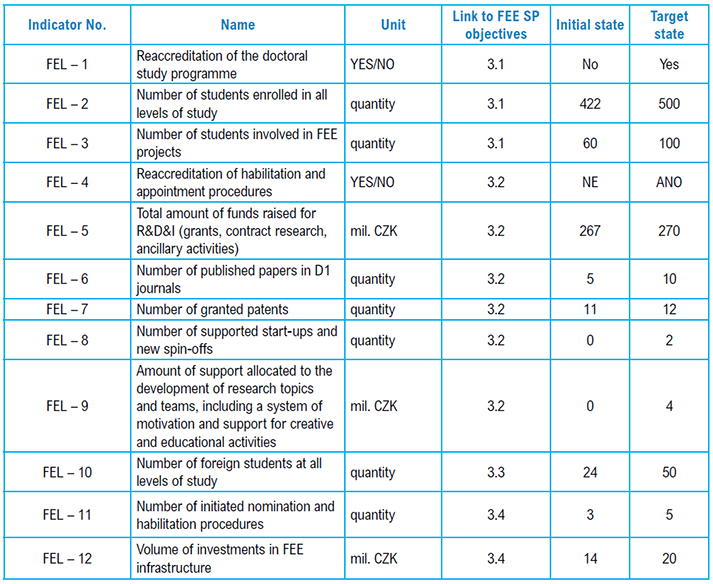 LINK TO KEY INDICATORS OF THE UWB STRATEGIC INTENT
FEE will continue to monitor and evaluate the following key indicators of the UWB Strategic Intent: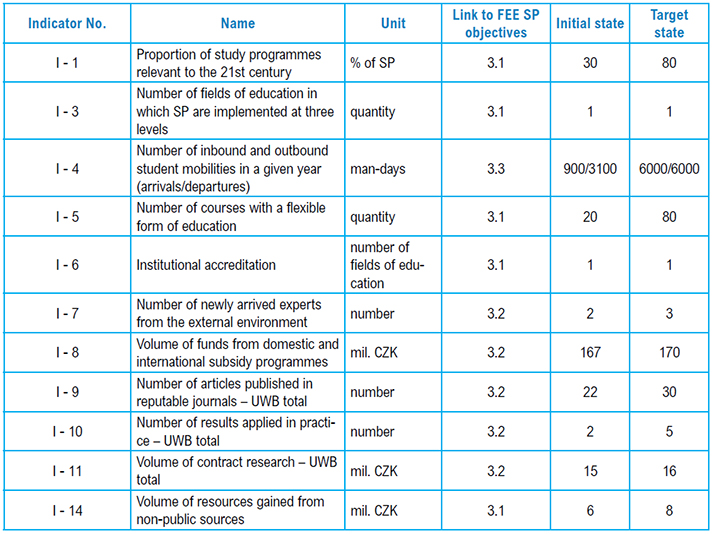 FEE INTERNAL INDICATORS
In addition, the following auxiliary internal indicators will be used to measure and evaluate the proposed measures of the FEE Strategic Plan:
Number of graduates.
Number of self-paying students at all levels of study.
Number of students in international SP (Double-Degree).
Number of courses and activities for the public.
Amount of funds in thousands CZK from transfer of licences or technologies.
Amount of funds in mil. CZK from strategic long-term projects (projects longer than 3 years).
Amount of funds in mil. CZK from international projects.
Revenues from contract research and revenues from ancillary activities in mil. CZK.
Amount of funds in mil. CZK from non-public sources raised to support educational activities.
Amount of funds raised in thousands CZK raised from start-ups and spin-off companies.
Number of outputs produced in the framework of international cooperation and international teams.
Strategic documents of the faculty