When did you study at FEE?
Bachelor's in 2012-2015, postgraduate 2015-2017.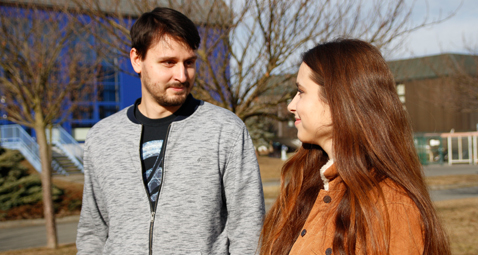 What field did you study at FEE?
Applied electrical engineering and subsequently Transport electrical engineering and car electronics (with a focus on electric traction).
Why did you decide to study at FEE?
As a child, I was already interested in electrical engineering, so when choosing both high school and university, it was clear to choose a school with a focus on electrical engineering. And after the open days at various schools, I made it clear that I wanted to go to FEE.
How would you evaluate the approach and support from the school - teachers, subject guarantors?
Teachers were always happy to answer questions, help with studies and appreciate the interest in the issue.
And the approach of the Study Office?
The Study Office at FEE is the best at UWB. They will help with everything, advise, and always with a smile.
How do you evaluate the quality of the studied courses?
The quality of the courses at FEE is at a very high level. Courses are well managed and conducted. Besides, I was able to test theoretical knowledge and insights on real devices.
How do you evaluate the possibility of involvement in research activities during your studies at FEE?
I got into the research activity only during my doctoral studies, and it is an invaluable experience. This is how I got to projects that you don't just experience in everyday practice. These are, of course, experiments, development prototypes, etc.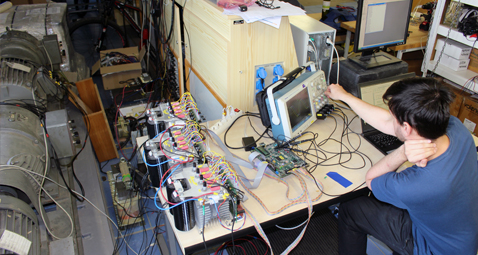 Did you work while studying? For example, internships, involvement in activities at the Faculty, or did you have an employment relationship outside the Faculty?
No.
Did the UWB or the FEE help you develop your skills for your future career? Domestic and foreign internships, language courses, etc.? Can you give an example?
I attended English courses.
Is there something that you lacked in your study concerning your future employment?
I can't think of anything; then one still has to get used to company procedures and software, etc.
How did you look for a job after graduation?
During the event "Job Fair" at the UWB in Pilsen.
How long did it take you to find a job after graduation?
Practically right away, I was at three job interviews, and they all came out, but I still decided to continue my studies as a doctoral student.
Do you work in the region where you come from?
Hard to say… by region, yes by district no.
Do you work in the field you studied?
Yes.
What is your current job position?
PhD student at FEE, researcher at RICE.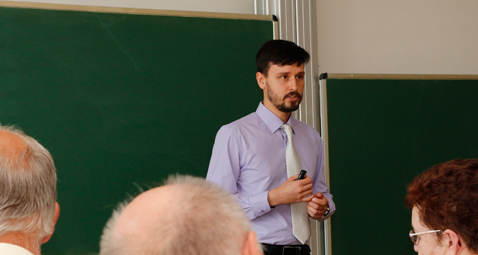 What is your prospect for future career development?
Participate more in key projects.
What do you think is the biggest benefit of studying at FEE?
The opportunity to try everything a student hears in a lecture, practically in practice.
How do you evaluate the overall level and quality of education obtained at the UWB, FEE?
The quality of the FEE title is at a very decent level. Companies know this very well, and there is a lot of interest in FEE graduates; I speak from my own experience and also the experience of other friends who graduated from FEE.
Would you recommend FEE to those interested in studying? Why?
Yes, I would. It is a Faculty with many experts from whom it is good to learn something.