"When I was in high school, everyone around me was tuning their cars. I really liked it, so I built a backlight on my motorcycle, and I was really hooked. But to be able to focus more on it, I needed to know something about electronics. Studying electrical engineering was, therefore, a clear choice," says Jakub Vocelka, owner of LSK Motorcycle Electronics, about his decision to study at the Faculty of Electrical Engineering of ZČU, from which he graduated in 2017.
Homemade motorcycle backlights were just the beginning of our graduate's successful journey in the motorcycle accessories business. Over time, together with a friend, he also started selling the lights he made, and the idea of starting his own company was born.
Jakub adds that thanks to his studies at FEE, he learned everything he needed for his business in the field. "Without this school, I just wouldn't have made it. You can't learn this on the internet," he says. How does he evaluate his studies in retrospect? "The lecturers pushed us to go all out, and anyone who was interested really took a lot away from their studies. Without the follow-up study, which probably gave me the main thing in life, I wouldn't have been able to develop and construct anything."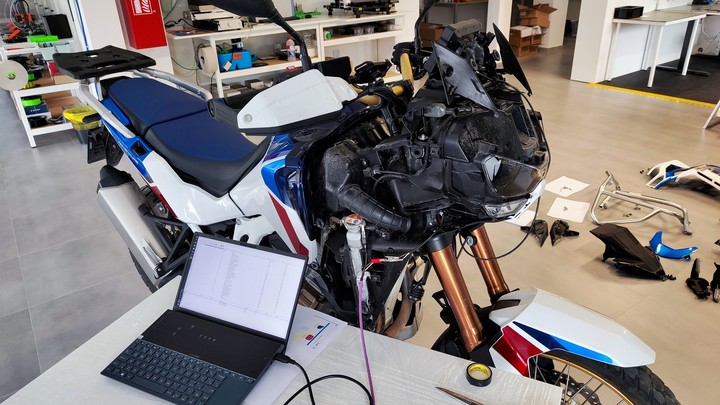 And he adds: "at any time, a person could pick himself up and go to a teacher or a doctoral student and discuss what you were interested in; they were all very willing. The Study Office also functioned flawlessly, and the professional background, one could not complain about that, it was perfect. Everyone always tried to help us. Well, I also remember the dorms fondly."
Jakub is now the owner of LSK Motorcycle Electronics. His role in the company is the complete development, design, programming, and assembly of motorcycle components. His role in the company is, therefore, key. However, he currently employs five colleagues, and the atmosphere in the company is more of a family one.
Finally, we asked Jakub how he would define the biggest benefit of studying at the Faculty. "When you move around in a university environment, and you're grabbing information from all sides, there comes the point when you realize that it's all making sense and you actually understand it. At some point, it all started to fall into place for me - wow, I can program this, I can build it and make it work. I say that the school definitely enriched me."
"Why choose FEE? Graduates are sure to have a good job because there are still few competent electrical engineers. Moreover, they will have a job in a relaxed team - all my classmates are very happy today. And, of course, the salary, that's very interesting."