My name is Haidar Al-Anbagi, a Ph.D. student from Iraq, and here is my story.
I have a BSc degree with honors from a university in my hometown and ranked 1st among my classmates, and that was my motivation to start my graduate studies abroad. I attended an American university and graduated with a Master in Electrical Engineering with a 4.0 GPA, and then went back to my home country Iraq to start my career.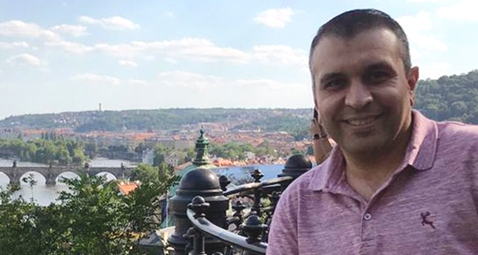 After four years in the workplace, I realized the significance of how the study environment can enrich my experience and broaden my horizons. Back then, in 2019, I decided to look up a Ph.D. opportunity under certain aspects where I could acquire unique skills and attributes. I was lucky enough to find out about the University of West Bohemia in the Czech Republic, and especially the Faculty of Electrical Engineering, which was the best fit for my aspirations. I would love to share my experience so far in this great study environment.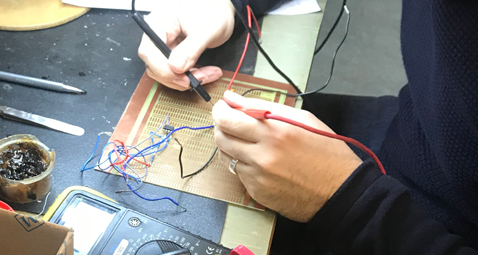 Overall, the Czech Republic is a beautiful country, located in the heart of Europe, whose critical rich history is very obvious as you take a tour in the golden city of Prague. In addition, The Czech Republic is among the safest 10 countries in the world where the locals here are very friendly and easy-going. Living expenses in the Czech Republic are reasonable compared to other European countries, and the cities are organized with a wonderful and affordable transportation system.
From the scientific point of view, the Electrical Engineering faculty at the University of West Bohemia provides a project-based learning environment which has been a critical motivation for me to choose this specific program. The University campus in Pilsen is surrounded by great and well-known brands and industries with whom the university authorities have built great partnerships providing excellent opportunities to the students to be in touch with the workplace during their studies. Furthermore, the English study programs offered by the Faculty are another advantage for foreigners to study at the University of West Bohemia, where most professors and staff speak fluent English. The dormitories are well equipped, spacious, clean, and affordable. All these great features have reflected the lowest unemployment rate in the region, and that is a vital measure when evaluating institutes. From my perspective, this rich study environment will definitely help me recreate the project-based learning experience in my country's rebuilding process when I go back after my graduation. As I am studying Ph.D. and realize how great this environment is, I would strongly recommend and encourage you as future seekers to join us here in Pilsen to be as happy and satisfied as I am now.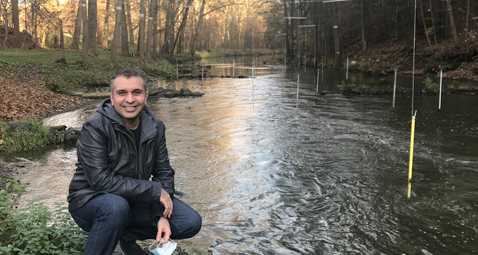 Haidar Al-Anbagi
Pilsen 2021