When did you graduate from FEE?
I graduated in 2012.
And what field did you study at FEE?
I studied Industrial Electronics and Electromechanics in my master's degree.
Why did you decide to study at FEE?
I am a graduate of a technical secondary school, so FEE was a clear choice for me.
How would you evaluate the approach and support from the school? Teachers, guarantors of courses?
Teachers were willing to answer questions, keep explaining the issues discussed, and always appreciated our interest in the study.
How would you rate the approach and support from the Study Office?
The Study Office was perfect. Great approach, support, willingness, and effort to help with everything we needed.
How would you evaluate the quality of the studied courses?
The courses at FEE are, in my opinion, at a high level. Personally, I would appreciate a little more practice.
And what about the possibility of participating in research activities during your studies at FEE?
I did not get into research, even though the Faculty offers these opportunities. So I can't evaluate from my experience, but I dare say that it's worth getting involved.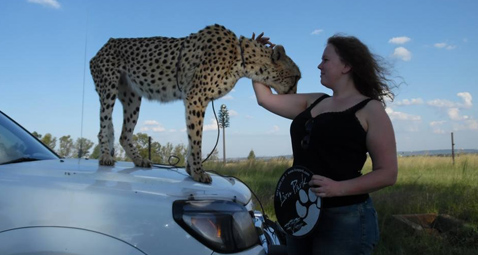 Did you work while studying? Internships, involvement in activities at the Faculty, employment outside the Faculty?
I worked outside the Faculty and even the field, and I do not regret it. Another job gave me a different perspective and different skills that are very useful to me today.
Did the UWB / FEE help you develop your skills for future careers - domestic and foreign internships, language courses, etc.? Can you give an example?
I took language courses, specifically English and Italian. Today, I am in daily contact with other ABB units worldwide, and I would not do without English in my work.
Is there something that you lacked in the scope of study concerning future employment in the labor market?
Studying will give you the knowledge and foundation you need, but you need to keep learning and keep up with the times. What you learn at university cannot be expected to last a lifetime.
How did you look for a job, and how long did it take you to find it?
I was looking for a job that I would enjoy before graduating, and it was relatively fast. I heard praise at ABB from my friends, so I sent my CV there. I started working at the ABB Operations Center in Pilsen before graduating part-time, and I still work there now.
Do you work in the region where you come from?
No, after my studies, I stayed in Pilsen, but I don't come from there.
Do you work in the field you studied?
No.
What was your position at ABB, and what were your first days in the company?
I joined ABB as a systems engineer. Within two weeks, I went to work at the Swiss branch of ABB, where I spent my first two years in the company with two breaks.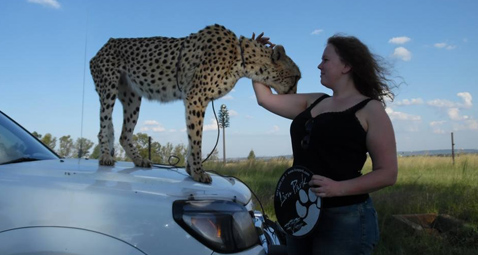 What position do you work in now, and what is its scope?
It's a little complicated now. My current position covers a wide range of activities. I design control systems for power plants, I am in charge of project management, and I coordinate the internal team. I am also currently in the phase of changing my job description and position.
How do you see working in such a position from your perspective, and what does it bring you?
Rather than how I see my job, I would like to mention what my position has brought me. My position allowed me to spend two years building a power plant in South Africa. It also allowed me to work in Switzerland for almost two years. I am currently working at a nuclear power plant in Finland. Thanks to this job, I have expanded my technical knowledge and skills. I worked on interesting projects, and I got to know and experienced so many new and interesting things that I would not be able to learn and experience in another company.
What is your driving force for working at ABB, and how do you recharge your batteries after working hours? Do you manage to combine work and leisure activities?
I enjoy working at ABB, and the team at work is excellent; there is no need for another driving force. I think I manage to combine work and leisure activities.
What is your prospect for future career development?
My perspective is as I make it. The company supports me in my career growth. It helps me achieve the goals I set. ABB has many possibilities, and it is up to you to take advantage of these options.
What do you think is the biggest benefit of studying at FEE?
Teachers motivate and stimulate students relatively well and lead them to independent work. Fields of study are well structured and diverse.
How do you evaluate the overall level and quality of education obtained at the UWB / FEE?
The level of FEE and UWB is very good. Many graduates and students of this University are also my colleagues at work today, and not only our company is interested in graduates and students of this University.
Would you recommend FEE to those interested in studying, and why?
Yes, I would, because there are many experts at the Faculty and opportunities to learn something.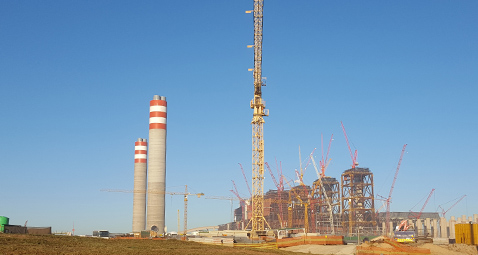 Do you have any advice for candidates who want to find a job according to their ideas?
I would advise them to be interested in what they will do, in which team and whether they will enjoy it.