My name is Abdalghafor A. Abdalhameed, and I am a Ph.D. student at the University of West Bohemia, Faculty of Electrical Engineering. It is my pleasure to tell you my story.
I finished my master's and bachelor's degree in Iraq in 2016 and 2013, respectively. Since that time, I had that desire to complete my Ph.D. abroad due to what I heard from the students they came back and the scientific benefits they got. Therefore, I was searching for an opportunity to study overseas to enrich my curiosity, my knowledge, and language, discover different cultures, make new friends socially and academically.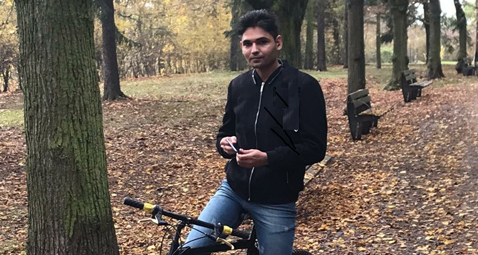 Finally, this opportunity came when the University of West Bohemia offered scholarships for studying Ph.D. in electrical engineering, especially on the same topics as my major. I saw the post on the website of the Ministry of Higher Education in Iraq. I applied for this scholarship, and I had an interview which I was very worried about. Then I got an email telling me that I passed the entrance exam. Despite the fears, I decided to take this step because I said to myself that I should use this chance if I want to level myself up.
At the beginning of 2020, it was the first time I came to the Czech Republic, and also it was the first time I traveled abroad, and it wasn't easy at first since it's totally different from Iraq. The first three months were good, in both studying and settling down to live here. After the coronavirus and the application to ban everything, it was hard to deal with such a situation. It made me feel depressed when I didn't practice the daily routine I was used to. A significant improvement happened to me when I moved out to the new dormitory; it's a perfect place. I met new friends, Czech and international students, spoke with them, we played football together. These activities helped me adapt to living here and improve my English fluency skill, which was the key to upgrading me. Finally, I was able to pass my thoughts and opinions to others quickly and become a part of this community.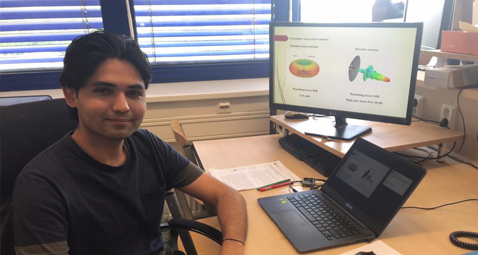 The Czech Republic is a charming country, and Pilsen is a lovely city. It has many historic buildings and a perfect transportation system through the town and outside the city if you want to travel to the capital (Prague). People are friendly and willing to help, and the prices are lower compared to other European countries.
The atmosphere at the University of West Bohemia is wonderful, and the employees are speaking English, which makes things easy for the international students. The University has excellent facilities with modern laboratories to connect the theory with the practical part to have a comprehensive idea. It makes it a perfect place if you want to enrich your knowledge.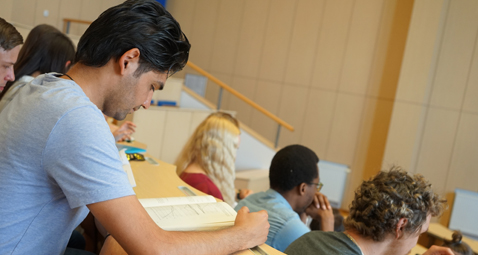 Studying abroad will make you see the world from a different angle. It builds your personality and makes you strong within any challenge you face. I recommend the people who want to study abroad to join us at the University of West Bohemia.