Hi, my name is Maryam Jahanbakhshi and I come from Iran. Today, I decided to tell you my story experience about the brilliant University of West Bohemia in Pilsen.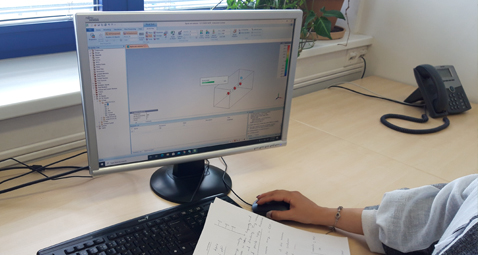 I majored in Electrical, Electronics, and Communication Engineering, I graduated with a Master's degree and also a previous Bachelor's degree at a university in my hometown. I started my job as a university instructor and continued for two years. Teaching is a major part of my life that I could not put aside. Every time I was teaching some courses to my students, I learned about my study field more deeply, giving me great pleasure. After six years of my academic studying, I really wanted to experience something more than this, a new environment, new people, new culture, and something that could broaden my horizon in my study area. These ideas became my great motivation to study abroad.
Currently, I am a Ph.D. student of Electrical Engineering. I started my program in January 2020. Back then, in 2019, I made up my mind to get out of my comfort zone and look up a Ph.D. opportunity in Europe. I searched a lot, and I was lucky enough to find the University of West Bohemia. I was impressed by the professional faculty members at FEL, and the fabulous laboratory background located in Research and Innovation Centre for Electrical Engineering (RICE).
As I entered the University, I felt a new rhythm of life with new hopes and aspirations and found all the newly admitted students in high spirits. They were all happy to become friends. I attended the classes and I realized the method of teaching is different. Each subject is taught by professional professors that are very friendly and they made sure I could rely on them all the time. Moreover, I am very delighted to see the great library of the University where I can find materials for every subject.
From a scientific glance, our Department which is called Electronics and Information Technology provides projects based on the newest technology in designing and fabricating satellites and antennas. The creativity and innovations of this group are admirable. They help me to learn extraordinary skills in different parts of my field in a short period of time. I think the vital reason for such a positive atmosphere is their professors and employees who speak fluent English. They have high flexibility in problem handling and give me feedback about my work almost immediately. They also provide a situation to travel while studying by the use of the Erasmus program, likewise, the Faculty group supports the students because they really care about exchanging knowledge between international universities. The study at the Faculty of Electrical Engineering in Plzen is like going to the exciting world of technology. I would definitely recommend UWB to all study seekers around the world.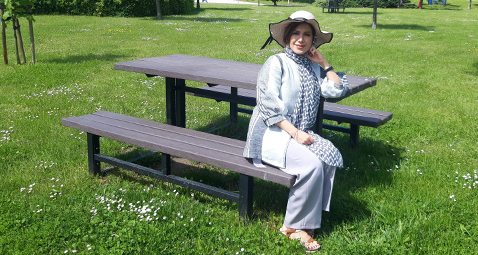 To make a long story short, the Czech Republic is a glorious country situated in the heart of Europe. Czech people are very hospitable and heartwarming so you can get along with them easily. Furthermore, this country is one of the ten safest countries in the world.