My name is Serge Pacome BOSSON, I am from Ivory Coast, and I am a Ph.D. student at the University of West Bohemia, Faculty of Electrical Engineering. This is my story.
I have a master's degree and a previous bachelor's degree in science and technology, with a specialization in electrical engineering and computer science, obtained at a university in my native country.
Since the beginning of my academic studies, I have always been interested in higher education, research, and development. I had two ambitions: the first was to pursue my Ph.D. and the second was to strengthen and deepen my knowledge by studying at a prestigious foreign university. This double opportunity is offered by the University of West Bohemia in the Czech Republic, and especially the Faculty of Electrical Engineering through its doctoral study programs in electrical engineering and informatics.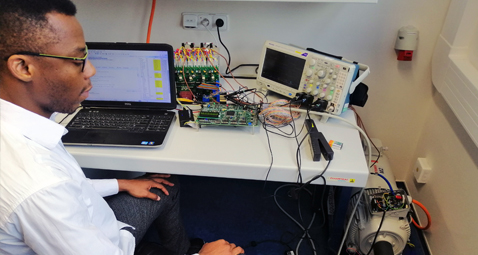 The Faculty of Electrical Engineering of the University of West Bohemia provides an ideal setting for study, which best suits to acquire both theoretical and practical skills. The laboratories of the Research and Innovation Center for Electrical Engineering (RICE), the research center of the Faculty of Electrical Engineering, are equipped with state-of-the-art instruments and unique technologies. Moreover, the atmosphere at the University of West Bohemia is wonderful, where most professors and staff speak fluent English, which makes things easy for the international students who wish to study at the University of West Bohemia in English study programs.
The Czech Republic is a beautiful country. The cost of living in the Czech Republic is lower than in other European countries. Life here is very pleasant, and the people are friendly. I met many friends, and I am always meeting new people. I take advantage of my free time to travel around the European cities and the Czech Republic. In the Czech Republic, there are so many extremely interesting towns, cities, historical monuments, and beautiful places in nature where you can go. There are many cafes and restaurants in Pilsen where you can sit and enjoy the local cuisine.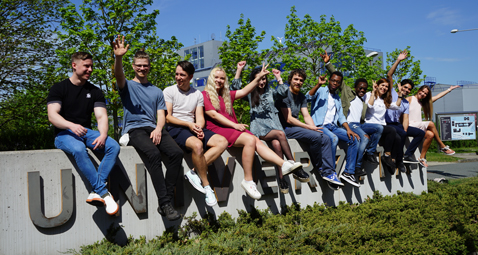 Studying abroad will make you see the world from a different perspective. It will allow you to learn to master a foreign language, to discover another culture, to become autonomous and independent. I recommend students who want to study abroad to join us at the University of West Bohemia.