My personal experience in the Czech Republic
My name is Cedrick Gnawa, I am from Ivory Coast. In order to make new friends, learn a new language and a new culture, have a new experience, I decided to continue my studies abroad. I was lucky to be chosen by the Dean of my department for a PhD. program at the University of West Bohemia, especially at the Faculty of Electrical Engineering. It was clearly the best choice for my future career.
In fact, the Czech Republic is a fascinating and uniquely beautiful country, where you can visit many cultural attractions, and also enjoy splendid natural landscapes. And it is a safe country. The cost of living  is known to be more affordable compared to other popular study destinations in Europe. And the health care is very good.
Being in the heart of Europe means opportunities to explore nearby cities that you may not otherwise have. The luxury of living so close is a chance for easy and affordable getaways that travel enthusiasts cannot miss.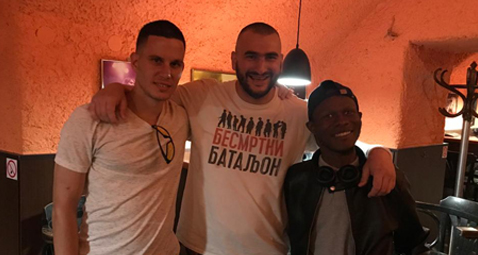 From the education point of view, the University of West Bohemia is one of the best universities in Czech Republic and in Europe. Moreover, for studies in electrical engineering, Faculty of Electrical Engineering is the best faculty, it is full of very talented teacher-researchers and very large laboratories for practical tests. The quality of education and the professors is great. The study program is rich and in phase with the companies demand. Although the country's official language is Czech, there are lot of English program offered by the  universities. The University staff and professors speak very well English which makes things easier for me.
I was particularly surprised by the kindness of the academic staff and teachers. They enrolled me in a social program for people with disabilities, which allowed me to continue my studies.
Life in Pilsen is really incredible. The local people are really welcoming and very warm. There is a large international student community here, so I made many contacts from around the world. I explored lots of historical places near Pilsen with my colleagues and friends and participated in interesting social activities. I can say that Pilsen is a city where you cannot be bored.
For anyone who wants to study abroad, the Czech Republic is the best place. You will find quality training and a fulfilling and balanced social life.
Thank you.
Cedrick GNAWA, Ph.D. student at FEE