Nowadays, facing the necessity of using a foreign language, mostly English, there is no better option or experience than going to Erasmus in a foreign country, preferably English-speaking. That's why I went to France, a country where English is ubiquitous and popular with everyone… Right? No! It's not! But it doesn't matter at all, at the university and with other classmates you can speak English more than well. And it's not out of the question to try another language, for example French, which is really ubiquitous in France and loved by everyone.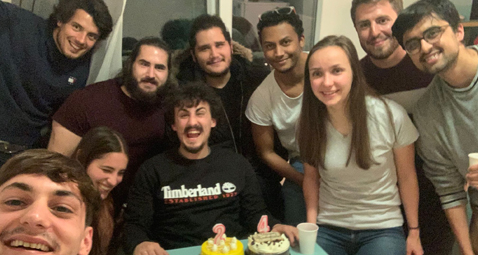 I decided to go to Erasmus because some of my friends and classmates also went and then praised it over and over again. I originally wanted to go to Finland, but my condition was to go out for two semesters, not just one. Unfortunately, this was not possible in Finland, so I was offered the ESIEE University in Paris. So I thought, why not, Paris is an amazing city. I nodded and started working on various agreements and documents, none of that was difficult, and both universities, UWB and ESIEE, were very helpful. The settlement of the grant and the dormitory was thus very simple.
Unfortunately, this Erasmus took place in the first year of the coronavirus pandemic, so until the last minute it was not certain whether it would take place, but suddenly the first day of September 2020 came and I was sitting on a plane. ESIEE offers students a pick-up at the airport, and if no one is found to pick you up, they will send at least a detailed map of how to get to the university campus. Immediately upon arrival, however, the ubiquitous inscriptions in French did not give much courage to a man who spent two hours on French only on the plane. After a little wandering, I found the campus, which is located about 5 minutes walk from the university. On the first day of school, only some papers were filled in, and then there were 14 days to look around and choose the year project. On the first day, the other Erasmus students got together and started the Whatsapp group; I was the only Czech. Apart from me, there were also three Danes, two Germans, one Turk, one Mexican, some whose nationality I don't even know, and countless Italians.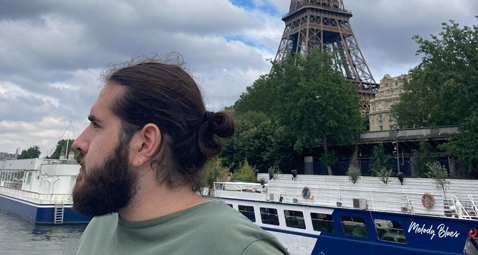 The first two months were amazing, everything was open, the school was interesting and thanks to the French lessons I was able to orient myself a bit. Once you learn to travel around Paris by public transport, you will find that it is very easy. Together with other students, we went through all the famous tourist places and monuments, and enjoyed student life. But then came the lockdown.
Fortunately for me, nothing changed at school, schools remained open to students, although under certain conditions, there was another exception for me, which was that my year project required a visit to laboratories, which I could at any time thanks to the access card. Closing restaurants and bars was not such a problem for us either, we simply had fun in our dorms, we organized various parties and other activities, for example we grilled in front of the dormitory.
After the lockdown, we started traveling around France; in Paris, as everywhere else, there is an ESN organization that constantly organizes events for students, so whoever wants, still has something to do. The only limit will probably be finances, although France is very friendly to students and there are student discounts on everything, France is still a very expensive country, at least for us, Czechs. But you can still do quite well with money, if you keep short, sometimes the school, for example, offers students food for 1 euro twice a day, plus the opportunity to go to the canteen.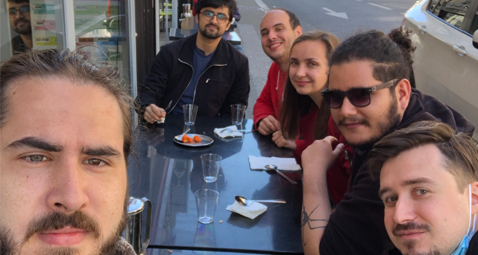 During your studies you will find that you can manage English fluently and you will have no problem understanding the lectures, the school is modernly equipped and the teaching is mostly practically focused, the big plus is that the school has its own clean rooms where chips are made, and if you study the field of electronics like me, you will be able to visit these rooms and even try the whole production process yourself. The exams take place in the so-called "open book exam", where you can have all the notes with you, but the issue is discussed in depth. It's definitely not one of those Erasmus where you don't go to school and then you can easily handle everything. But if you want, the school will teach you a lot.
I highly recommend Erasmus stay in France, specifically at ESIEE, I learned a lot of new things, not only in my study field, but mainly I learned to live and work in a foreign environment, all by myself. In addition, I improved my English a lot and met friends for life. If I had such an opportunity again, I would use it without hesitation!